Wisconsin Interactive
Hunter Safety Course
Coming Soon!

Wisconsin Hunter Safety Education Requirements
According to Wisconsin law, all hunters who were born after June 30, 1979, must complete hunter education certification in order to purchase a hunting license in Wisconsin.
Wisconsin Field Day
At this time, you are not required to attend a Field Day to complete your hunting safety certification in Wisconsin.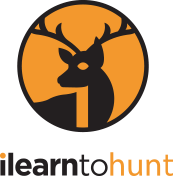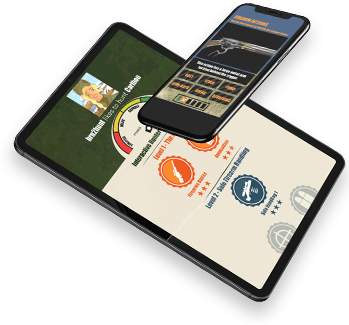 The New Standard in Online Hunter Safety Education
For years, we've pioneered e-learning development because we understand that advancements in technology change how people learn and consume education. That's why we set out to create a hunter safety course that further engages students and increases student retention of the course material.
Now, after years of R&D and collaboration with industry experts, ilearntohunt proudly presents the Wisconsin Interactive Hunter Safety Course, our most comprehensive hunter safety course experience to-date.
Can't wait? Complete your hunter education online at hunter-ed.com – the leader in online hunter safety education.
What to Expect From I Learn To Hunt
The Only Course That Plays Like a Video Game
Challenging and fun learning activities await you inside the course. Earn achievements and level up! Play, explore, and learn, all while taking the required coursework to complete your hunting safety certification. We made sure to include plenty of mini-games and realistic simulations to keep you entertained and engaged the entire way!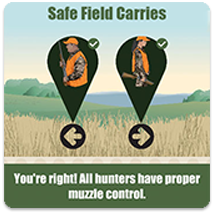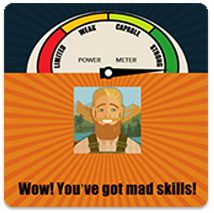 Next Level Learning and Engagement
Learning experts designed the interactive course to appeal to different learning styles. Our brains store knowledge using both words and images; instruction that targets and engages both has been shown to significantly increase students' comprehension and retention.
Learn and retain more of the course material
Actively learn and make decisions while playing a mini-game or simulation
Control the pace at which you complete the course
Take your course without timers – ever!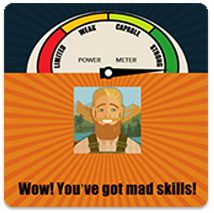 Designed by Recreational Safety Experts
The creators of ilearntohunt have provided North American hunters with outdoor recreation education courses for more than 20 years and are the leading providers of hunter safety courses online.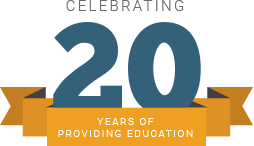 Developed to Meet IHEA-USA
and State Agency Requirements
We work closely with IHEA-USA and the Wisconsin Department of Natural Resources to develop our hunter education courses.
Wisconsin Department of Natural Resources
101 S. Webster St.
P.O. Box 7921
Madison, WI 53707-7921, 608-266-2621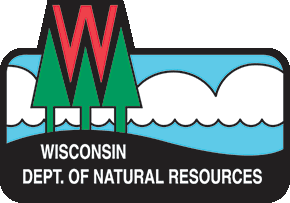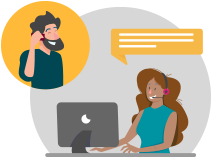 We're people, not robots.
Our customer service team is here to provide assistance through all channels – phone, email, and chat.
9:00 a.m. to midnight EST, seven days a week.
Get help seven days a week from professionals like Katy, Heidi, Josh, Misty, Liz, and Allen.
1-800-830-2268 toll-free or 214-351-0461